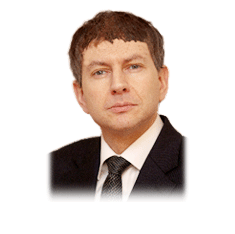 Frédéric Maire
Frédéric is a UK-based French national and has worked in the investment industry for the past nineteen years. He focuses on advisory and financial structuring for French corporate and Private Equity investors. He began his career in 1986 at Price Waterhouse in Paris, where he worked on a variety of assignments for both industrial and financial clients.
In 1994, Frédéric joined the Paris office of UK Private Equity group CVC Capital Partners. He was involved in the firm's largest French deals, such as BSN Glasspack and Matéris, and also worked with other CVC Capital Partners offices on cross border transactions. He also specialized in the financing side of the deals, including High Yield and securitization.
In 2006, he moved to the London-based hedge fund Centaurus Capital, where he was in charge of investments in non-listed companies and in listed small/mid-caps. Also involved in activist situations, he coordinated in 2008 the process of the proxy-fight which led to the change of the supervisory board of Atos Origin.
Frédéric graduated from BEM Management School (Bordeaux, France) in 1985 and is a French Chartered Accountant (1990).
Email: form@noventuspartners.com