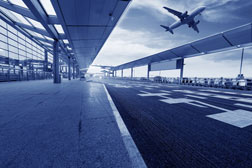 Selected Transactions (continued)
Bryer Wallace Dental Partnership
Advised the partners on the sale of this Knightsbridge-based private dental practice to BUPA Dental.
Chongqing Machinery and Electric Co
Advised this Chinese conglomerate in connection with the acquisition of UK-based machine tool business, Precision Technology Group.
Datix
Advised the founder shareholders on the sale of their shares in this healthcare risk management software company to Bowmark Capital.
Quotient Diagnostics
Advised the Board in connection with the sale of this diagnostics technology business to EKF Diagnostics.
Inditherm plc
Advised this AIM-listed technology company in connection with its strategic options.
PAI
Advised the shareholders on the sale of this Food Safety and Certification business to Kiwa and the demerger of PAI's Business Information Services division.
Kesslers International
Advised the shareholders on the sale of this Point of Sale Display business to Enact (part of Endless LLP).
MET
Advised this operator of European bus services in connection with the raising of first round funding from Oyster Capital and Fall Ventures.
Citadel Associates
Advised this provider of buy-side asset management software on its strategic alternatives and the sale of a significant stake to private investment group Indigo.
Aspinal of London
Advised the founder on the sale of this retailer of luxury leather goods to AREV and its subsequent buyback.