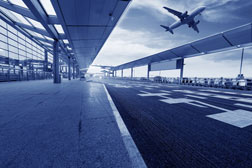 Selected Transactions
Survey Solutions
Advised the founder of this land and buildings survey business in connection with an MBO backed by RJD partners.
Perfect Ward
Advised this designer of mobile SAAS solutions for Health and Social Care organisations in connection with a second round fund-raising from Octopus and the sale of existing shares to a high net worth individual.
Kaleao
Advised this Cambridge-based designer of hyper-converged integrated software and hardware solutions in connection with its fundraising from Seraphim Space.
Medica Reporting
Advised the shareholders in connection with the sale of this remote radiology reporting business to Nuffield Hospitals.
Woollen Speciality Products
Advised Milliken in connection with the sale of this manufacturer of premium tennis ball and billiard cloth to Vespa Capital.
Class Tours
Advised the founders of this educational and language tours provider in connection with an MBO backed by RJD Partners.
BCM Construction
Advised the shareholders of this infrastructure-focussed building and civil engineering business in connection with an MBO funded by IGF Business Credit
Behold.ai
Advised an investor group on the asset purchase of Behold.ai, a US-based medical software business that develops artificial intelligence algorithms to diagnose X-Rays and CT scans.
Datix
Advised the management team in connection with the LBO of this healthcare risk management software company.
MET
Advised this operator of European bus services in connection with the raising of second round funding from Business Growth Fund.