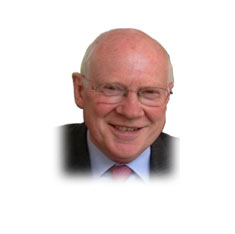 Rodney Payne
Rodney Payne has been involved in media banking and finance for over thirty years. Having established Hill Samuel's Film and Television Finance Division where he created a variety of joint ventures with production and sales companies, he subsequently was recruited to establish the Coutts Media Banking Office for the NatWest Group. While at Coutts, he formed the International Film Finance Corporation (IFFC), a joint venture among NatWest and insurance companies Aon and CAN which employed actuarial methods to reduce risk in film finance projects. During that time, he also established Coutt's Beverly Hill's office specifically to serve the film and television industries.
In 1999, Rodney left the NatWest Group to form Media Capital Partners (MCP), which took on the business of IFFC. A US company with offices in London and Beverly Hills, MCP was conceived as a film finance company but soon developed into an international film distribution company and was renamed Cobalt Pictures. In 2003 Cobalt merged with the LSE listed Winchester Entertainment which, in turn, was acquired by ContentFilm where Rodney remained as a Director until 2004 when he returned to film finance as a director for various private equity sponsored investment funds.
Rodney was a UK government appointed Governor of the British Film Institute, serving for the maximum six-year period. He now chairs Rising Star Media in London and Merlina Entertainment in Los Angeles.
Email: rejp@noventuspartners.com