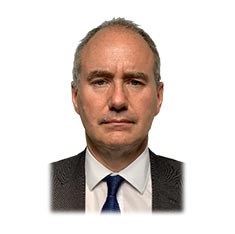 Tom Bayne
Tom is a highly experienced corporate financier with over thirty years' experience spent advising small and mid-cap clients across a broad range of industry sectors.
Tom joined Noventus Partners in 2005. Prior to that, he spent fifteen years at Hawkpoint/NatWest Markets advising on and executing acquisitions, disposals, debt and equity fund-raisings, IPOs and public takeovers. During that time he was a key member of the Emerging Companies Team which focussed on providing the full spectrum of financial and strategic advice to fast-growing companies with ambitious management teams. He was also closely involved in a number of leveraged buyouts while helping build Hawkpoint's position as market leader in UK take-privates.
Tom is a PwC-trained Chartered Accountant and has spent a period in industry as the M&A and Strategy Director of a quoted company involved in building systems and construction software. He has an Engineering Degree from Oxford University.
Email: tjeb@noventuspartners.com